Tomomo Daycare (童萌蒙)
Client: Tomomo Daycare (Chongqing, China)
Tomomo Daycare is a high-end daycare center/kindergarten based on Chongqing. Their most important character is the usage of the Montessori Method of Education.
The Montessori Method of Education, developed by Maria Montessori, is a child-centered educational approach based on scientific observations of children. Montessori's method has been used for over 100 years in many parts of the world.[2]

The Montessori method views the child as the one who is naturally eager for knowledge and capable of initiating learning in a supportive, thoughtfully prepared learning environment. It attempts to develop children physically, socially, emotionally and cognitively
The Process
Visual research / competitive analysis
The Montessori Method of Education has mixed-age classrooms and children are free to arrange their time of playing and exploring based on their own interests.
The education toy of the Montessori Method of Education is usually colorful and in geometric shapes.
Theme research
I always designed a specific form for clients to fill, the questions are easy to answer for clients as well as critical for design. The questions help the designer to explore and figure out the essence of the brand and also clarify the needs of the clients.
Thumbnail
I draw around 100 thumbnails to brainstorm.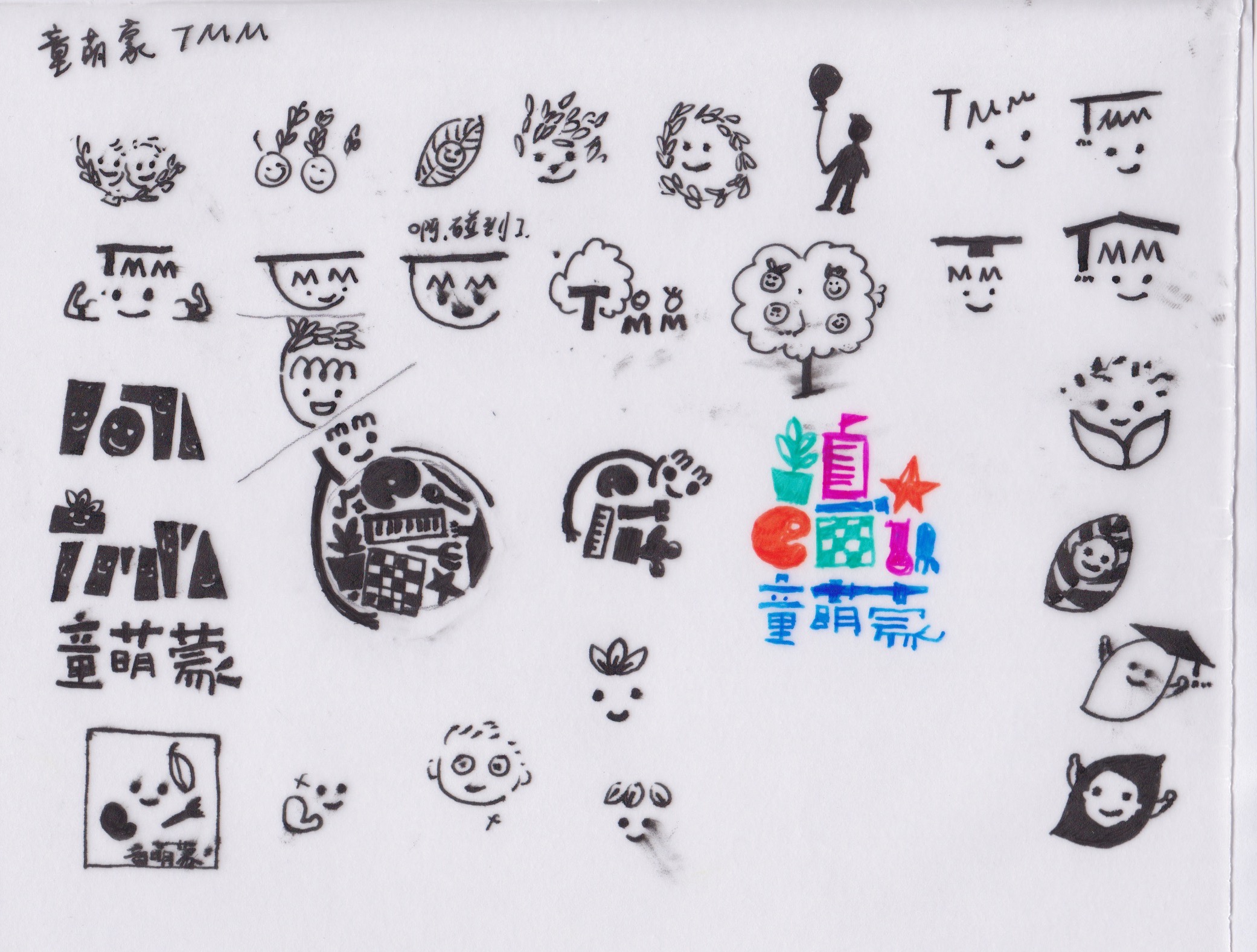 Sketches - 1
The client and I picked some ideas we both like from the 100 thumbnails, and I made alternative versions to explore the potential of these ideas.
Sketches - 2
The Client and I picked one final selection among the four pre-selected sketches. And we discuss and analyze the advantage and the disadvantages of the chosen one. I explored the refined version.
Final - 1
After selecting the final choice among the sketches, I make the hand-drawing logo digital and focus to keep the hand drawing feeling of it. I also do the color exploration and analyzation of the color choices for clients.
Below is the final five color choices.
Final Logo
Below is the final Logo. The daycare center has been running in Chongqing, China since September 2017.